Our Activities
1.Research and Study
・We analyze issues concerning Local Government Bond marketing and management. A committee of practitioners, academics and experts representing both local government side and the financial sector is formed for each study. The findings, including the committee's recommendations, are then published and disseminated. Some recent study topics include;
Investor relations(IR)strategies for promoting Local Government Bonds
Introducing publicly-offered 5-year Local Government Bonds
Developing 'Resident target issue of public offering bonds'
Creating 'Joint Local Government Bonds'
Establishing guidelines for Local Government Bond management
・Many of the recommendations have been implemented and have helped improve the marketability of Local Government Bonds.
・JLGBA also manages contracts and other procedures related to bond issuance on behalf of the 30 joint issuer Local Governments.
・We also advise Local Governments on preparations and procedures for issuing Resident target issue of public offering bonds.
2.Information Services
・We publish periodicals featuring information on current Local Government Bonds for Local Governments, banks, securities firms and other parties. Our information services include;
Issuing Local Government Bond Monthly Journal
Publishing Local Government Bond Information for Municipalities and other journals;
Administering ISIN (International Securities Identification Numbering) services for Japanese Local Government Bonds; and
Maintaining up-to-date information channels, including websites, on Local Government Bonds.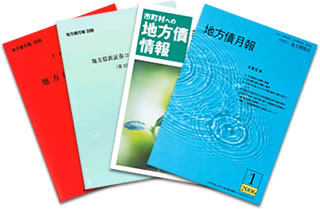 3.Seminars and Training Programs
・JLGBA sponsors seminars on Local Government Bond management featuring experts in local public finance and the financial markets. We also support Local Governments' capacity building efforts to improve bond issuance and other financial management efforts as well as governance overall. Our programs include;
Organizing seminars on Local Government Bonds, finance, policies, and related themes
Supporting Local Governments' bond IR activities
Arranging speakers for seminars and meetings
Coordinating projects to help Local Governments issue publicly offered bonds
4.Public Education
・JLGBA produces and distributes public information materials to help educates the general public and relevant organizations on the role of Local Government Bonds in financing a wide range of local government projects. These projects are integral to improving the public's quality of life.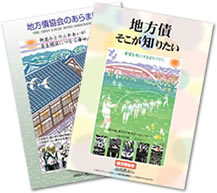 ・We also produce educational materials in English in order to share the experiences of Japan's Local Government Bond system with our colleagues overseas.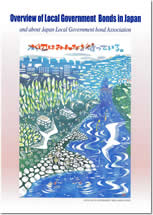 (
PDF
)